As the cricketing schedule becomes more hectic in the age of COVID-19 and bio-bubbles, players must spend more time away from their families. Mumbai Indians all-rounder Kumar Kartikeya Singh shared a touching photo of himself and his mother on Wednesday.
"I finally met my mother and family after 9 years and 3 months. I was unable to express my emotions." On Twitter, Kartikeya wrote as the caption.
Met my family and mumma ❤️ after 9 years 3 months . Unable to express my feelings 🤐#MumbaiIndians #IPL2022 pic.twitter.com/OX4bnuXlcw

— Kartikeya Singh (@Imkartikeya26) August 3, 2022
It has received over 17,000 likes and 900 retweets.
Kartikeya's IPL team, the Mumbai Indians, also posted the same photo with the caption "This is what we call a perfect homecoming."
Kartikeya Singh played for the Mumbai Indians in the IPL 2022. He scored three runs and took five wickets in four games. This season, the spinner was also a member of Madhya Pradesh's Ranji Trophy-winning team.
Who is Kumar Kartikeya?
Kumar Kartikeya is a cricketer from India. On September 26, 2018, he made his List A debut for Madhya Pradesh in the 2018-19 Vijay Hazare Trophy. On November 28, 2018, he made his first-class debut for Madhya Pradesh in the 2018-19 Ranji Trophy. In the Ranji Trophy this season, he took 32 wickets in 11 innings, putting him in second place for most wickets taken. Kartikeya was a lower middle-class boy with lofty ambitions, who just played cricket with all his heart and soul. Kumar Kartikeya Singh, the son of an Uttar Pradesh constable, was forced to relocate to Delhi at the age of 15 to further his education.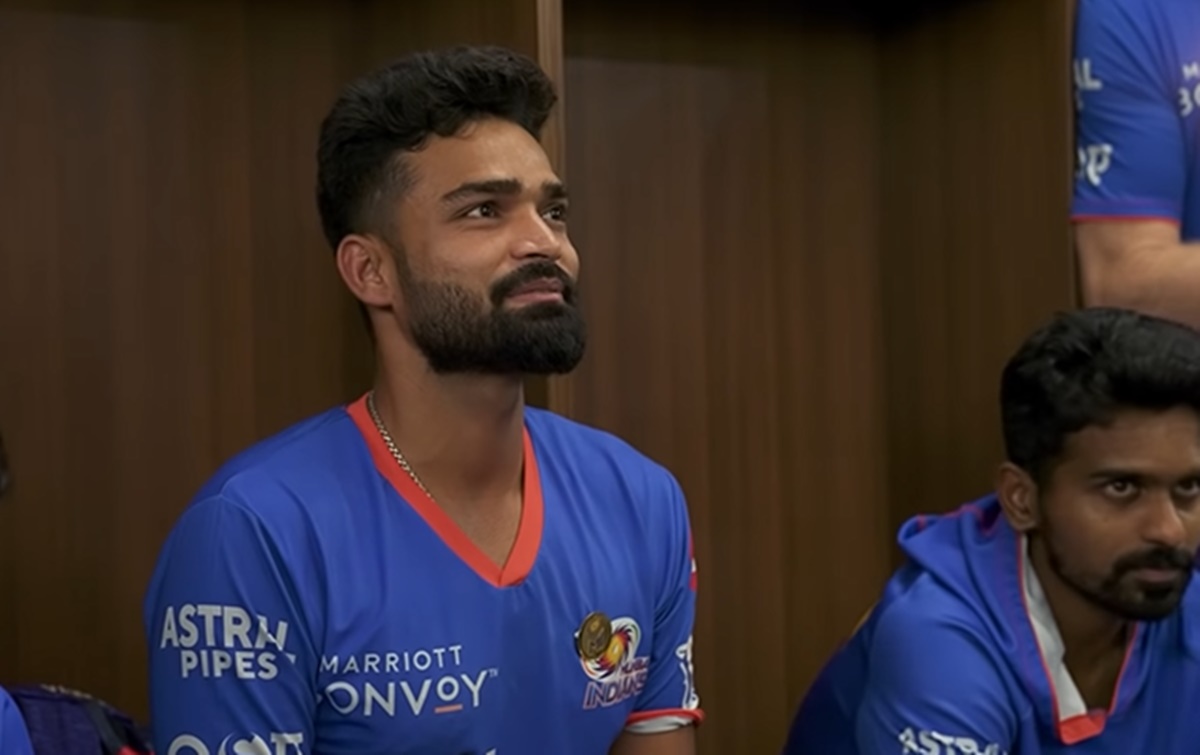 Kartikeya reassured his family that his cricket career would be financially rewarding. However, a determination is one thing, and reality is quite another. And when faced with financial challenges, the difficulties multiply.
Kartikeya, on the other hand, had to deal with it all. His determination was strengthened by free coaching from coach Sanjay Bhardwaj.
READ ALSO: Jemimah Rodrigues is content to be herself rather than Harmanpreet or Smriti
Kumar Kartikeya is currently in Mumbai Indians Squad and training with the MI Coaches in the camp.