Over the last two decades, Jhulan Goswami's name has become synonymous with the Indian Women's Cricket Team. Jhulan has contributed significantly to Indian cricket, and her status as a world cricket legend is unquestionable. Jhulan, an excellent fast bowling all-rounder, is about to start her final run after traveling thousands of miles around the world playing cricket.
Jhulan's 353 international wickets put her at the top of the ODI wickets list. Over the years, her raw pace gave way to the flawless line and length bowling, and the fact that she is still leaving on a high note is a testament to her strong personality and determination.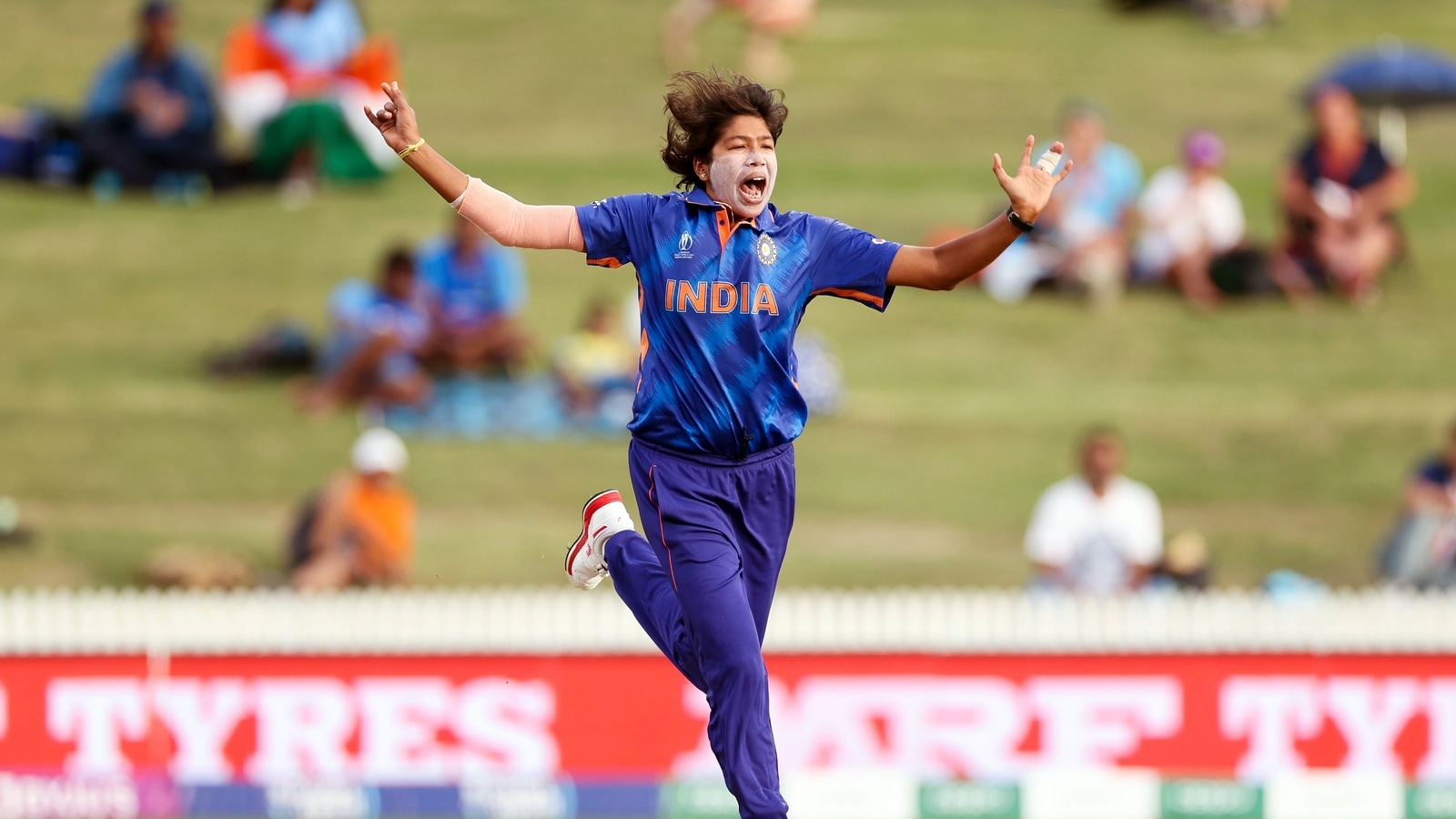 I never imagined playing for so long when I first started. "It was a great experience that I enjoyed and learned from," Jhulan said in an online press conference on Friday, September 23, prior to her final international appearance, the third One-Day International against England.
Jhulan reflected on her illustrious career, recalling her training days and her first appearance in India. We have been under the auspices of the BCCI since 2006. We previously represented India's Women's Cricket Association. It was a unique experience. I never considered it because I was from Chakdaha, returning by train, and traveling daily for two and a half hours one way.
READ ALSO: India vs Australia: Rohit Sharma and Axar Patel Leads India To A Great Win Making It 1-1
Her dream was realized during the 1997 World Cup in India, as it was for another legend, Mithali Raj. They have helped to strengthen India's position in cricket over the last two decades.
I saw the Women's World Cup final between Australia and New Zealand for the first time as a ball girl at Eden Gardens. That day, I imagined myself one day representing my country. That's how I got started… It was the most important time in my life, and I worked hard for my country.
Mithali and I have been playing together since we were U19s, and we have a great relationship both on and off the field. It was only to raise the level of the Indian women's team; what was previously and what is now are completely different. We believed we could change the face of women's cricket and become one of the world's top three or four teams. Mithali, according to Jhulan, was not a one-day event.
Despite her fame and success in the sport, she does not own a World Cup winner's medal. In ODIs, she came close twice. India, on the other hand, failed in both categories.
Prior to her final ODI, the lanky pacer appeared at ease and in a good mood. She appeared to be in a good mood because of the team environment, and she also addressed her teammates and the next generation of fast bowlers.
"So far, I haven't felt anything." I may feel differently once I step onto the field and begin playing. I'm enjoying every moment because I know I'll be hanging up my boots after this series, so I'm in a very normal frame of mind right now. "This young cricket team is all about having fun."
Jhulan stressed the importance of preparations, and as is well known, the process is always the deciding factor. It is difficult to predict how long you will be able to consistently play and perform. There will be many ups and downs, and cricket is rapidly changing from a bowler's perspective. Bowlers are subjected to a great deal of pressure and restriction. As a result, planning is essential. Your preparation will be critical. You must have a clear strategy for preparing for any situation. We only played Tests and ODIs when I first joined the team, with a heavy emphasis on four-day Tests.
Furthermore, the former India captain stated that the Covid-19 pandemic delayed her retirement plans and that recent injuries made accepting the call easier.
"It's an incredible experience to walk out of the locker room, stand on the field, and sing the national anthem." And wearing India's jersey is the best feeling I've ever had, and it's a memory I'll never forget. "That is the most memorable event in my life, and I will never forget it," Jhulan said, "because every day I wanted to get up and represent my country."