Recently a complaint was submitted by a former MPCA member and the BCCI ethics officer that demanded a formal response from Nita Ambani. Vineet Saran, the BCCI's ethics officer, and a former Supreme Court judge, has addressed claims of conflict of interest against Nita Ambani, owner of IPL team Mumbai Indians (MI), and urged her to respond.
Ambani, the chairman of Reliance Industries Limited (RIL), has until September 2 to answer Saran's allegations in writing. According to sources, Ambani would be required to provide a "well-crafted affidavit," as well as access to correspondence between the ethics officer and the corporate billionaire.
The potential conflict of interest claim was brought by Sanjeev Gupta, a former executive of the Madhya Pradesh Cricket Association (MPCA). According to Gupta's appeal to Justice Saran, Nita Ambani is "afflicted by a Conflict of Interest" under BCCI guidelines.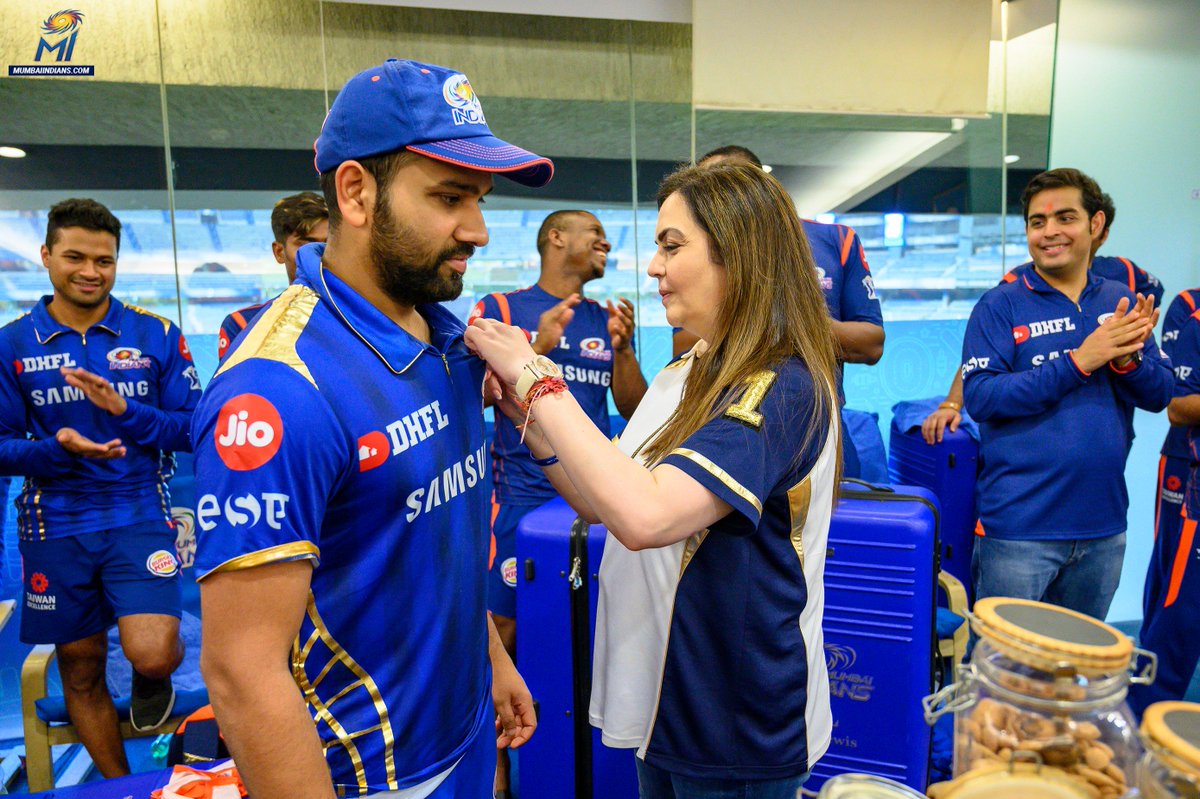 This is due to the fact that "she owns the BCCI IPL franchisee for the Mumbai Indians Team, as well as the RIL-owned / subsidiary Viacom 18 (that) obtained the IPL Media rights (digital), and Viacom 18 entered into a contract with the BCCI for IPL media rights."
The BCCI rules forbid IPL club owners from simultaneously sponsoring or broadcasting the league
"You are thus told that the Ethics Officer of the Board of Control for Cricket in India (short "BCCI") has received a complaint under Rule 39(2)(b) of the BCCI Rules and Regulations about some conduct purportedly constituting 'conflict of interest on your part," Justice Saran answered.
READ ALSO: Indian Women's Cricket Team Beats The Hosts England and Makes Their Way To The Ultimate "Gold Medal Match"!!
"You must respond to the included complaint in writing by September 2, 2022. A properly prepared affidavit must accompany the response." This warning will stay in effect.
Justice Saran utilized a RIL statement and a BCCI news release to shed light on the relationship between RIL, MI, and Viacom18 in an attempt to put Nita Ambani and Reliance Group on the defensive.
Justice Saran then drew attention to a statement made by BCCI secretary Jay Shah, in which he indicated that RIL-owned Viacom18 had won the IPL digital rights agreement. According to the BCCI website on June 15, 2022, and the BCCI Secretary Shri Jay Shah's Twitter account on June 14, 2022, "Viacom 18, a subsidiary of RIL, has obtained BCCI IPL Media rights."